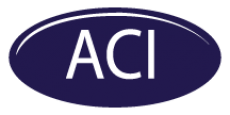 The Eraser, Rubber Clay Inventor and Manufacturer
WELCOME TO ARMCREST
Our company Armcrest Industries Sdn Bhd was incorporated in 1995 as a exporter, manufacturer and distributors of rubber made product. Our activities mainly supplying natural rubber eraser, Kneaded eraser, PVC eraser, Putty soft eraser, rubber carving board, adhesive tack, I-cleaner, electronic cleaning products and rubber clay. More than 20 years of operation, the company had expanded and achieved phenomenal growth that has shaped the company as the most prominent and now we are extending our services in line with the market trend. ArmCrest Industries has since occupied a unique position in the industry, manufacturing and supplying of rubber eraser and rubber clay to national and oversea.
At ArmCrest, quality is our number one commitment. We are a company committed to building long-term partnerships with our customers around the world. Our goal is to be your primary source with all our products. Our business philosophy is based on integrity in all our dealings, and continue to upgrade on the customers' needs by applying latest techniques and surpassing their expectation and be an efficient company, with quality works and timely delivery that meets our customer's requirement.
01 Technology
We offer OEM and ODM service which are supported by our R&D team that with over many years experience in this industry. ArmCrest is dedicated to providing our customer with the most advanced technology available. We have been developed rubber products that comply to EN71 and ASTM Standard. We have implemented a stringent quality control standard to ensure our customers have quality products in this ever-changing global markets.
02 Integrity
The core thrust of our business, which is to become the first class service orientated with its uncompromisingly integrity and passionate commitment to quality and cutomer service. With our success in dealing with our clients, it is our intention to expand our range customers and services. We are looking forward to build a sound and strong relationship with reputable customers either and user or trading corporation.
03 Standard Qualify
We work diligently developing new material compositions and products for application in more fields. We carefully analyses every step to ensure that our customers always to receive the best quality products. Rubber clay is our latest invented product that comply to EN71 and ASTM Standard. The company's strengths lie in its comprehensive production services that can be adapted to produce specific rubber products per specifications. Rubber eraser and rubber products, all of which are approved with lab support and certified safe under international standards.
VISION & MISSION
Innovative
ArmCrest Inductries will provide the highest-quality end products to our customers, while striving to make them the leaders in their respective industries. To guarantee our continued success we will achieve a reasonable profit, continue to be the leader in our industry through individual and combined dedication, innovation and integrity.
We will give our employees the opportunity for both personal and professional growth. We will- Act with honesty and integrity, treat people with respect, Conduct all business lawfully, accept individual and corporate responsibility, strive for customer satisfaction, improve and innovate continuously, never be wasteful, always work effectively and efficiently.
High Performance
We provide work environments where our employees can meet their potential and thrive in an atmosphere of excellence. We strive to be the industry standard in service to customers. We maintain a superior level of integrity in interactions with business partners and associates. We appreciate our achieved success and we conduct our business as model corporate citizens. We will provide the timely delivery of products whose performance and appearance are in accordance with our tradition of high manufacturing standard.
Opportunity
To support our customers by providing superior products and services of exceptional value which help them gain competitive advantage in their markets. To sustain our vision and mission by constantly seeking renewal via continuous education and learning, and the application of new technologies and best business practices. To provide a pleasant, nurturing and growth oriented environment which encourages our employees to be highly productive and to grow personally and professionally. To develop diversified markets which provide stability and adequate financial returns which allow us to achieve our vision and to provide opportunity for employees that follow us.
BUSINESS COVERAGE
(country)